A Message from Our Executive Director
The Fall is often a time of thankfulness. Many are thankful for things like cooler weather, the opportunity for kids to resume learning, and finding ways to connect with family and friends – either in person or virtually.
Better2gether has so many things to be thankful for as we navigate a tremendously challenging period. You'll read about ways our community is helping us weather the storm enabling Better2gether to provide critical support to our families. From donating much needed computers and school supplies for virtual learning to participating in a Virtual 5k, we are thankful for your support and involvement.
Stay tuned, because this Fall we have fun and meaningful ways you can share your thankful spirit with the community of children battling rare and chronic illness in RVA.  Thank you for remembering that illness knows no season.
Thank you,
Stephanie Becker
Meet Siddhartha
LIKES – Listening to ChuChu TV (especially Johny Johny and Yes Papa), riding in the car, going outside, going to school, eating yogurt, soup and biscuits, and having others read stories to him.
DISLIKES – Staying alone, brushing teeth, noise, going to the hospital so many times, blood draws for the lab, and cold weather.
HOSPITILIZATIONS – Siddhartha (Siddhu) has been experiencing seizures since he was 3 months old. Siddhu had pneumonia in 2016 which required a 6-week hospital stay. He was also admitted to the emergency room at VCU due to issues with his liver and kidney. He regularly sees an Ophthalmologist, Pulmonologist, Neurologist, and Ear, Nose and Throat doctor.
THERAPIES RECEIVED – PT, OT, Vision Therapy, and Feeding Therapy.
______________________________________________________________________
Diagnosed with Cortical Visual Impairment (CVI), Siddhu is unable to see. He also takes anti-seizure medications and is fed a primarily liquid diet through a G-tube and feeding pump. Developmentally delayed, he is unable to sit, turn around, or keep his neck straight on his own. And he is in a wheelchair or in bed throughout the day.
Six-year-old Siddhu has experienced many medical challenges in his young life. Despite these significant obstacles, he is consistently described by his parents as, "the happiest boy."
There is a strength and perseverance about Siddhu that regularly inspires his family and medical team. "Even though he can't see anything, he senses things through voice, taste, touch and smell," his mom explains. "For example, he can easily sense if something is cooking in the kitchen or someone starts eating." When Siddhu was admitted to the emergency room due to issues with his liver and kidney, his parents recall that he didn't respond or open his eyes for a week. Soon, though, he started opening his eyes and began smiling at his mother's voice. "After almost 10 days, he started laughing and surprised everybody, including doctors," his mom shares. "The way he is fighting with his health condition, we believe he is a super strong boy."
Siddhu's parents care for him with profound love and devotion. They also have a very special helper at home, his three-year-old younger brother. "Ananda helps us to take care of Siddhartha," his parents explain. "Ananda opens the door when we take Siddhartha outside. He gives diapers and wipes to his mom when she is changing Siddharth's diapers. Both boys keep us busy all the time."
Siddhartha's family is genuinely thankful to be surrounded by compassionate and supportive people and organizations. "We are grateful to Better2gether for all their support, especially the monthly music therapy sessions," his parents explain. "We are also grateful to VCU doctors, CVS, Cigna, Siddha's schools, and Palmetto (Columbia,SC) doctors for all their support to help to take care of Siddhartha."
Whether it's family, friends or people in the community, Siddhu touches the lives of all who know him. "All of his teachers, therapists, and school bus drivers love him a lot because of his happy nature," his parents share. "He loves laughing and smiling."
In honor of this month's Champion, please consider making a gift today to help children like Siddhu here in Richmond.
Would your company or organization be our next Champion of the Month Sponsor? Please contact Stephanie Becker at Stephanie@better2getherrva.org for exciting details on how we can partner on this opportunity.
For Hanover residents Kelly Kornman and her daughter, Lauren, volunteering is truly a family affair. Whether supporting the work of the Special Olympics or serving food at The Giving Heart Thanksgiving Feast, this mother-daughter duo has served the Richmond community side-by-side for years. "My mom and I have always done volunteer work together," Lauren shares.
Despite Kelly's fulltime career in cyber security at Capital One and Lauren's busy days as a high school senior and field hockey player, the Kornmans have always made volunteerism a central part of their lives. So it should come as no surprise that when the COVID pandemic radically changed our world, Kelly and Lauren were quick to ask, "How can we help?"
One day during the pandemic shutdown, Better2gether Executive Director Stephanie Becker had posted a call for volunteers on Facebook. She was seeking volunteers to help deliver food to Better2gether families in the community. Kelly explains, "Fall is usually nonstop with multiple field hockey games each week. I traveled to northern Virginia regularly for work. Usually we have a lot of volunteer opportunities through Capital One and Lauren through her high school. But when COVID hit, we both had more time to help."
"I've known Stephanie for years because we used to work together," Kelly explains. "Lauren and I had participated in the RVA Cares 5K on Team Jack, and that's where we learned so much about the organization."
Kelly and Lauren first volunteered to deliver food to Better2gether families. After such a positive experience, they were eager to do more. Next, they helped with a drive-through event where families picked up donated school supplies and toys. "We met so many nice people and it was great to see the community coming together," Kelly says.
For Kelly, her inspiration to get involved comes from her childhood experiences. "It's the way I was raised," she shares. "We were always involved in the church and always signing up to help. It wasn't even a conscious thought. It was just a given. It's an extension of who we are."
Similarly, Lauren looks to her own early childhood for inspiration. "Because my mom and I have always volunteered together, it's part of my life," she explains. "It just feels so good to help out other people. I've always thought that it's fun to help. When I saw the (Better2gether) kids getting their food and supplies, I could see how happy the families were."
When they're not busy with work, school and volunteering, Kelly and Lauren love to exercise, enjoy outdoor time and travel. Prior to COVID, they most recently enjoyed a trip together to the Islamorada in the Florida Keys.
When asked what they would say to others who also have busy schedules but still want to get involved, Kelly and Lauren both agree that it can be done!
"It's not a huge time commitment," Kelly says. "At first, we didn't know what to expect but it was only two hours and it was so rewarding." She adds, "Volunteering for Better2gether is great because there are roles for all comfort zones and time availabilities." She adds, "We not only felt good ourselves, but when we saw the impact of Better2gether, it felt great to be involved."
WAM! Annual Charity Golf Classic
presented by Call Federal Credit Union benefitting Better2gether
We are excited to be the charity beneficiary for this nearly sold out event, that will take place on Oct. 5th at Stonehenge Golf Course. We want to thank our title Sponsor, Call Federal Credit Union and the other incredible sponsors for making this a not-to-miss event:
• RBI Services
• McDaniel Financial
• Meadows Urquhart Acree & Cook LLP
• Sean Danowski
• Northwestern Mutual/Blueprint Financial Group
• Supporting Strategies
• BallyHoo Digital
• Matt Escobar State Farm
• Heritage Insurance
• Essex Bank
• Titan Auto
• Specialty Drapery
• TNT Limousine
• Members Insurance Agency
• Roberts-Funai Insurance Agency
• SpeedPro Printing
We would like to thank the sponsors of our 2nd Annual RVA Cares 5k that was held virtually this year on September 19th.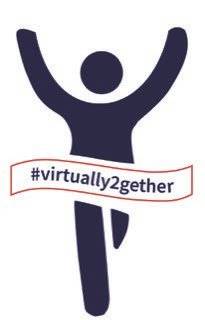 Children's Hospital of Richmond at VCU
Commonwealth Law Group
Call Federal Credit Union
Crunch Fitness West End
Meadows Urquhart Acree & Cook LLP
Northbank Partners
Magellan Complete Care
Dominion Energy
3XG Enterprises
C&F Bank
Treasury Software
Dominion Payroll
Richmond Pediatric Dentistry and Orthodontics
Katie Zacherle- Integrity Home Mortgage

RVA

 Pediatrics
What a great day and great way to show your support of Better2gether RVA!  Thanks to our families for their participation in our recent Virtual RVA Cares 5k fundraiser.
Refurbished Computers
One of our B2G children, Kaylei, said it best, "Your hard work is changing my world!"  Kayleigh made this special card for our hard-working volunteer, Neehar Gollapudi, who refurbished seven (7) computers for our children to utilize for virtual learning this school year.
________________________________________________________________________________________________
School Supplies
Preparing for school is always an exciting yet challenging time for our families.  We are grateful for the generous donations of school supplies received from Janine Scherm of Scherm Family Chiropractic.
________________________________________________________________________________________________
There are thousands of families in RVA caring for a child with a medically complex illness who have no non-medical support. Please consider donating today so Better2gether can meet the needs of these deserving families and children.
_____________________________________
About Better2gether RVA
While support services abound in Richmond for families of children fighting well-known illnesses like cancer and juvenile diabetes, currently nothing exists for families of children battling more rare and complex illnesses.  Better2gether RVA, is dedicated to the belief that all families of children battling illness — regardless of their diagnosis — deserve access to resources and support services. Since 2017, the organization has provided mentorship, counsel and recreational programming for families of children diagnosed with complex medical illnesses, plus valuable resources for treatment and its associated costs. Learn more at www.better2getherrva.org.