A Message from Our Executive Director
We have all overcome so many obstacles in the last year: Working remotely, virtual school, supply shortages or possibly job loss and illness. Families having medically complex kids are no strangers to obstacles, but they have endured unusually challenging hardships over the last year and yet we emerge stronger, determined and joyous to begin gathering together again.
We are ready to celebrate! You will read about an exciting event series that will bring our families together for fun, friendship, engagement and laughter, as well as upcoming, in-person events. We have many ways you can help: volunteering, planning, participating and  sponsoring  are just a few. I hope you will consider becoming involved! We look forward to being together again soon!
Stephanie Becker
Better2gether RVA Golf Classic

presented by Call Federal Credit Union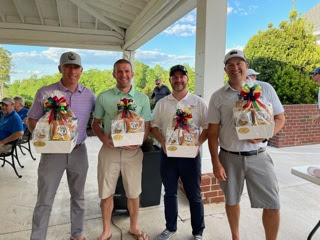 The first annual Better2gether Golf Classic presented by Call Federal was held on May 13th at The Golf Club at The Highlands. A beautiful day provided the perfect atmosphere for a great day of golf, on course games, prizes and all around a great time.
Thank you to our volunteers who worked tirelessly to make everything go smoothly! We couldn't have put on a successful tournament without the support of our sponsors. We thank you for participating in the event and which raised $23,000 which Better2gether will use to deliver specialized support services that equip families of medically complex children with the tools to care for their child. We appreciate you and hope to see you back next year!
Join Executive Director Stephanie Becker in the Short Pump Kendra Scott store TODAY from 12-2pm and 20% of your purchase will be donated to Better2gether or shop online using coupon code "GIVEBACK-1DJC" and 20% of your purchase benefits Better2gether on April 30th – May 1st.
Thank you to the following Sponsors:
Call Federal Credit Union
Commonwealth Law Group
UPS
Meadows Urquhart Acree & Cook
Kinloch Capital
AHG Construction & Remodeling
The Sanders Group/Hometown Realty
NorthBank Partners
TowneBank
RBI Services
C&F Bank
Edward Jones/Joshua Pucci
Dominion Payroll
Farmers Insurance/Josh Griffith
RVA Insurance
A special thank you to our printing sponsor, Frame Packaging Solutions, and to our amazing photographer, Nancy Brizendine (FB – @Nancy Brizendine).
______________________________________________________________________
Together Apart Art Gallery
The Together Apart art gallery was on display from April 24th through May 29th. Mary Grace Walsh, in partnership with Better2gether RVA and Children's Hospital of Richmond, displayed over 5 dozen pieces of art in the Sky Lobby of the Children's Pavilion.
B2G so appreciates Kristen Grayson and Katherine Bacon for volunteering their time in teaching the art workshops as well as Dr. Robin Foster and Jan Kirby, RN of CHoR for offering their time and guidance in coordinating the gallery.  Most of all, we are beyond grateful to Mary Grace along with her family and other supporters for making this ALL happen for our B2G families.
Mary Grace began planning her Capstone Project – Together Apart over a year ago and spent countless hours and lots of hard work fundraising, recruiting volunteers, delivering art supplies, coordinating workshops and much more. Thanks to her, our B2G families have enjoyed five wonderful art workshops.
_____________________________________________________________________
Upcoming Events

Better2gether

 Summer Bash

We are excited to finally bring in person events to our families but we need your help! We are seeking groups of volunteers (civic clubs, companies, etc.) to adopt one month of the Summer Bash series to help prep and execute the event.

Please email Melinda (melinda@better2getherrva.org) if you or your organization can help bring summer fun to our Better2gether children!
_____________________________________________________________________
Better2gether Corn Hole Tournament
July 18, 2021 – Save the Date! Gather your team of 4 and join us for an afternoon of fun playing corn hole. More info to come!
_____________________________________________________________________
3rd Annual Better2gether RVA Cares 5k – September 18, 2021
We are excited to bring back this amazing event, In Person! For Sponsorship opportunities, please contact Stephanie Becker at stephanie@better2getherrva.org or 804.334.8702.
For more information and to register, go to www.rvacares5k.com
_____________________________________________________________________
RBI Services Give Back Program
Better2gether is proud to be supported by RBI Services and values their commitment of support through their Give Back Program.
RBI will donate:
– $10 for every home or auto quote and
– $25 when they provide both a home & auto quote
"RBI Services LLC wants to ensure you have the best insurance coverage possible, and we are proud to support a very important organization while doing so."
________________________________________________________________________________________________
Amazon Smile
An easy way to support Better2gether RVA is to shop through Amazon Smile and select Better2gether RVA as your charity. AmazonSmile is a simple way for you to support your favorite charitable organization every time you shop, at no cost to you. Sign in to smile.amazon.com on your desktop or mobile phone browser. Go to Your Account and select the Charity. Better2gether RVA will be listed as an option. As a result of you shopping through Amazon Smile, Amazon will donate a to Better2gether for every purchase you make!
________________________________________________________________________________________________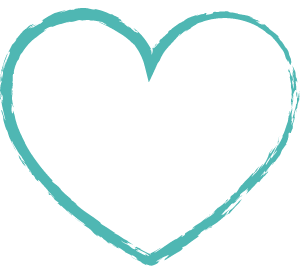 There are thousands of families in RVA caring for a child with a medically complex illness who have no non-medical support. Please consider donating today so Better2gether RVA can meet the needs of these deserving families and children.
_____________________________________
About Better2gether RVA
While support services abound in Richmond for families of children fighting well-known illnesses like cancer and juvenile diabetes, currently nothing exists for families of children battling more rare and complex illnesses.  Better2gether RVA, is dedicated to the belief that all families of children battling illness — regardless of their diagnosis — deserve access to resources and support services. Since 2017, the organization has provided mentorship, counsel and recreational programming for families of children diagnosed with complex medical illnesses, plus valuable resources for treatment and its associated costs. Learn more at www.better2getherrva.org.