A MESSAGE FROM OUR EXECUTIVE DIRECTOR
Summer is here! Better2gether has been busy planning ways to gather families for fun, creative and educational opportunities all summer long. We have exciting ways to engage our families in the Better2gether community, including Group Music Therapy back in person, the return of the popular three-event Summer Bash Series with special guests Read To Them and a few more surprises.
In person events also means we are thrilled to welcome back our volunteers, and offer new ways our community can support our efforts to provide services and fun to families. Whether it's volunteering, purchasing items on our event wish list or making a donation to Better2gether, your contribution continues to be a vital way we accept new families needing support, provide critical resource connection and deliver recreational programming designed for medically complex children and families.
Thank you for the many ways you help us offer robust programming and fun to families of medically complex children in RVA.
Stephanie Becker
Executive Director, Co-Founder
________________________________________________________________________________________________
Champions
Meet our Champion of the Month: Blake
Likes: Cub Scouts, Minecraft, being in school with friends, a good hot bubble bath, cozy pajamas, and his guinea pigs
Dislikes: Spending too much time at the hospital, pot roast, watching "girly TV" with his sister, getting his nightly injections, and losing at UNO
Hospitalizations: Blake has experienced multiple hospitals in multiple states. He has had over 18 surgeries and over 30 sedated procedures.
Therapies received: Physical Therapy, Occupational Therapy, as well as Speech and Feeding Therapies when he was younger
Nine-year-old Blake can play Minecraft like a champ. He also loves hanging with friends and siblings, and caring for his pet guinea pigs. While his days are filled with fun and friends, they also include many hours spent caring for his health.
"Blake has 19 ongoing diagnoses with no overarching cause. He has spent many, many days in the hospital, had 18 surgeries and over 30+ sedated procedures," explains his mom, Kim. "We are seen in multiple hospitals in multiple states."
Kim adds, "We have our favorite nurses, the patient registration and valet parking attendants that we love the most, and we are whiz kids on the patient portals for every hospital system. Blake can operate a hospital elevator like a champ and is great at remembering to get his parking ticket validated. He's been through more in his 9 short years than some have in a lifetime but you would never know it. He's a hero of a kid."
Blake is not only described as a hero by his family, but a super-friendly, outgoing one at that! Currently in a wheelchair due to a muscle biopsy this week, Blake missed several days of school while he recovered. "According to one of his teachers, when he finally rolled back into class, he exclaimed 'What's up party people!' and everyone came running to him," shares Kim. "He is quite the social butterfly and thrives around other kids and adults, as well."
At home, Blake is the middle of three children. He loves playing video games, Bey Blades and Legos with his older brother, Wesley (12). "They share a room and talk until they fall asleep at night," says Kim. "Wesley is a fierce protector and has run to Blake's rescue on many occasions. After hospital stays, Wes is often the first to meet us at the car upon our return to help get Blake's stuff and hug his brother. And Blake thinks Wesley hung the moon!"
His younger sister, Molly (6), is described by their mom as "Blake's shadow." "Everything he does is either cool or hilarious," shares Kim. "They drive each other crazy more than the other two, but they also snuggle more than the other two. Molly will read with Blake, watch cartoons with Blake and play games with him. They have a very special relationship."
Blake and his entire family have been actively engaged in a number of Better2gether events and activities. "Our children have really loved the art classes, holiday gatherings, and the 5K in 2019," says Kim. "All of the programs that Better2gether puts on for our family have been such a beautiful way for us to socialize, spend time with, and enjoy being with families that are very much like ours."
________________________________________________________________________________________________
2nd Annual Better2gether Golf Classic Presented by Call Federal Credit Union
Date:  June 8, 2022
Location:  Meadowbrook Country Club
There's still time to register your team or as an individual to play in our 2nd Annual Golf Classic presented by Call Federal at Meadowbrook Country Club on June 8!
Tournament Timeline:
10:00am – 11:30am: Registration, Warm-Up, and Boxed Lunches
11:30am: Welcome and Announcements
12:00pm: Shotgun Start
4:00-4:30pm: Awards and Raffle Prize Drawings
Did you also hear the good news? Our online silent auction is now available! Not just for golfers, the auction is open for everyone to participate. You could win fantastic items at killer prices like an oceanfront condo rental, professional holiday/landscape lighting package, and exclusive VIP access and tickets to the Dominion Energy Charity Golf Classic.
All proceeds go toward providing support services for children with rare and complex illnesses in Central Virginia.
Be sure to check the tournament website frequently as new items are being added daily. Bidding closes at 3pm on June 8!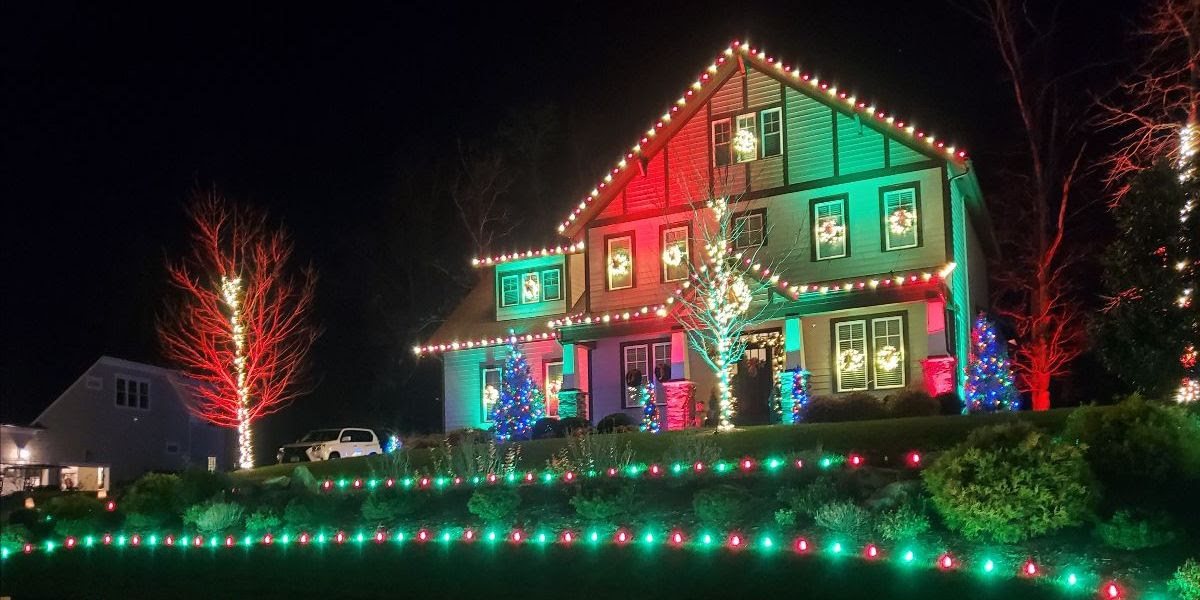 ___________________________________________
Tune into 106.1 FM or 103.5 FM from 11:00am-1:00pm to get all the tournament action from Mike King as he broadcasts live from the event! Hear from our tournament sponsors and players, and get updates about top bids of our hottest silent auction items in real time.
________________________________________________________________________________________________
Sponsor Spotlight
________________________________________________________________________________________________
Save the Date: RVA Cares 5K and Kids Fun Run, Halloween Edition
Date:  October 29, 2022
Location:  West Creek Parkway, Performance Food Group
Mark your calendars for the 4th Annual Better2gether RVA Cares 5K and Kids Fun Run with a Halloween twist on October 29, 2022!
We hope you'll join us for a scary good time running, walking, or strolling through the course at a new location, Performance Food Group at West Creek Parkway.
Visit www.RVACares5K.com to register and for more information.
Interested in sponsoring the race? Check out our sponsorship benefits and opportunities by clicking below.
VIEW SPONSORSHIP OPPORTUNITIES
________________________________________________________________________________________________
Volunteer Opportunities
Summer Bash Event Series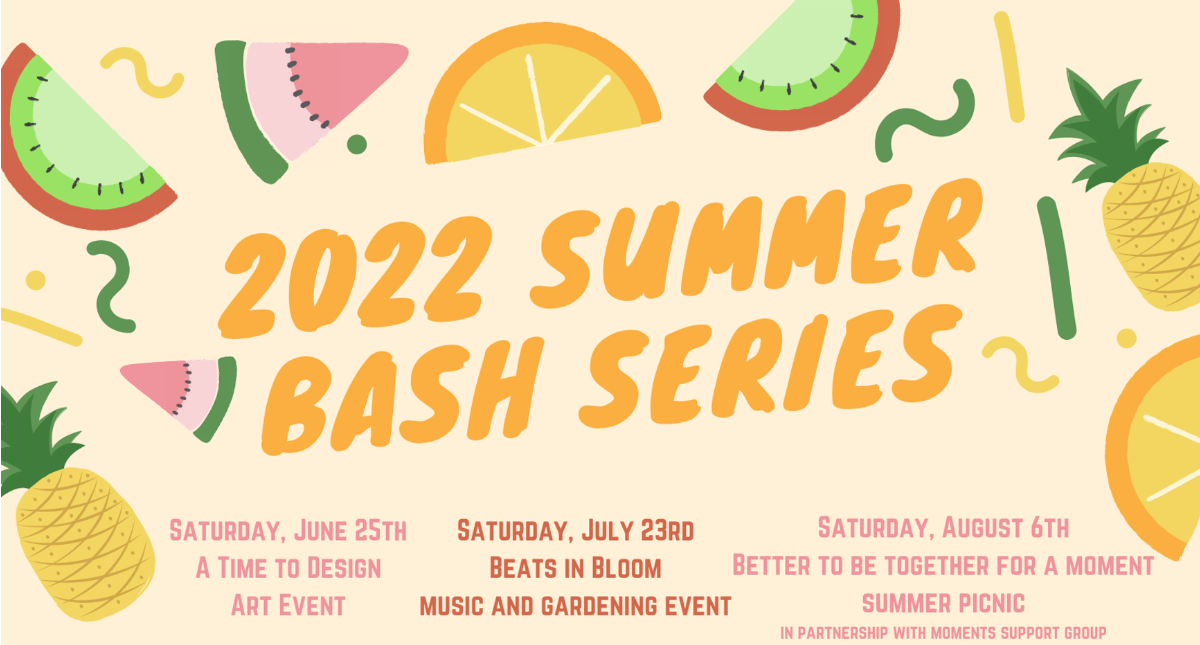 Summer days ahead mean our Summer Bash Series is back! Spend time with Better2gether families and get involved by volunteering to help with an event. Opportunities are listed below.
___________________________________________
A Time to Design Art Event
Date: Saturday, June 25Time: 9:00am – 1:00pmLocation: 13501 N Gayton Rd., Henrico, Virginia 23233Sign-Up Link:
https://www.signupgenius.com/go/10c0d45ada928a6f4c70-volunteer
Beats in Bloom Music and Gardening Event
Date: Saturday, July 23Time: 9:00am – 1:00pmLocation: 4200 Cary Street Road Richmond, Virginia 23221Sign-Up Link:
https://www.signupgenius.com/go/10c0d45ada928a6f4c70-volunteer1
Better to be Together for a Moment Summer Picnic Event 
Date: Saturday, August 6Time: 10:00am – 3:00pmLocation: 4200 Cary Street Road Richmond, Virginia 23221Sign-Up Link:
https://www.signupgenius.com/go/10c0d45ada928a6f4c70-volunteer2
___________________________________________
Not able to volunteer but still want to help? You can provide supplies and materials needed to make the event series a success by shopping our 2022 Summer Bash Amazon wishlist.
________________________________________________________________________________________________
Programs
Better2gether Virtual Speaker Series for Families
Because of the support of our valued community partners, we're proud to bring a monthly virtual speaker series to our families which addresses important health topics and issues.
Thank you to the following organizations for their contributions:
Virginia Career Works for discussing career programs and other opportunities for disabled children as they move into adulthood.
Nest Academy RVA for discussing details on adulthood of the medically complex child. They will address topics such as trust funds, adolescence, preparing for the future, saving money, and transitioning from teen to adult.
ABLEnow for discussing details regarding how to open a disability bank account without affecting the benefits received.
CATS for addressing needs related to durable medical equipment, assistive technology, and environmental modifications.
If you'd like to learn more about presenting in our virtual speaker series, please contact Better2gether's Resource Coordinator, Carissa Russo, at carissa@better2getherrva.org.
________________________________________________________________________________________________
Volunteer Spotlight
Meet our Board Member: Debra Shockey
Growing up in Virginia Beach where she was the oldest of 5 children, Better2gether RVA Board Member Debra Shockey learned many valuable life lessons as she grew. She learned how rewarding it can be to care for others. She learned how to juggle a full calendar of activities. And she learned the importance of giving back to others.
So, it's no surprise that Debbie pursued a demanding and rewarding path in healthcare, all while managing a busy family of her own. "I graduated from VCU Nursing school in 1982 and started working in the VCU Pediatric Emergency Department and Specialty Clinics," she shares, adding with a laugh: "During that time, my husband and I had three children; and I decided that wasn't quite exciting enough so I pursued my Masters/Nurse Practitioner degree – starting part time and then completing it in 1994."
She went on to serve children and families both in and around the Richmond area, having worked at St. Mary's NICU, Children's Hospital Brook Road Infant Program, VCU Child Development Clinic, a private practice providing primary care in Newport News, and then returned to VCU Health where she worked as a Nurse Practitioner in Pediatric Hematology/Oncology. During that time – because Debbie seems to thrive when she's the busiest! – she completed her Doctorate degree at the University of Virginia.
Today, she participates in a shared practice with Pediatric Hematology/Oncology 2 days a week on an inpatient floor, and also serves as an Associate Professor at the VCU School of Nursing.
In addition to enjoying a meaningful and fulfilling career, Debbie treasures her time with her husband of 42 years, their three adult children, and 2 grandchildren who live nearby. And when she manages to find some spare time, Debbie loves to read. "I'm currently re-reading The Data Detective: Ten Easy Rules to Make Sense of Statistics by Tim Harford, in part for a class I teach in Statistics, and also because it is quite good!" she says. "My husband is retired and would like me to slow down a bit, but he understands what energizes me!"
Debbie first learned about Better2gether from its co-founders, Stephanie Becker and Liz Burnett. "Having some exposure to the services available for children diagnosed with cancer through the ASK program and being inspired by their passion, I wanted to jump on board – literally!" she shares.
"I believe that volunteerism promotes laying the foundation for the future, and I believe that is important," she says. "I think my model of service was inspired by mother raising 5 children; she was always involved in activities in the community, and she made it look easy. She, like many other busy people, found time to give back as an investment in the future."
Looking ahead, Debbie hopes that her board involvement will help sustain Better2gether and promote its mission of service and community action. "I work with a great bunch of fellow board members," she shares, "And it is amazing to see the passion ignite when we discuss activities and needs."
________________________________________________________________________________________________
Community Partners
RBI Services Give Back Program
Better2gether is proud to be supported by RBI Services and values their commitment of support through their Give Back Program.
RBI will donate:
– $10 for every home or auto quote and
– $25 when they provide both a home & auto quote
"RBI Services LLC wants to ensure you have the best insurance coverage possible, and we are proud to support a very important organization while doing so."
Visit https://rbisvcs.com for more information. Call (804) 677-9516 or email contact@rbisvcs.com
________________________________________________________________________________________________
PLEASE CONSIDER DONATING TODAY!
There are thousands of families in RVA caring for a child with a medically complex illness who have no non-medical support. Please consider donating today so Better2gether RVA can meet the needs of these deserving families and children.
What Your Donation Does:
$50 – provides a Kindle Fire for distraction and entertainment during long doctor appointments
$75 – provides a gas card and meal gift card to help relieve the financial burden for families during an unexpected hospital stay
$150 – stocks a tote bag filled with books, supplies and a medical binder to equip parents with tools to care for their child
$200 – grants 4 children access to our Create2gether Art Program
$500 – helps fund MOMENTS, Richmond's only support group for parents of medically complex children
________________________________________________________________________________________________