A Message from Our Executive Director
By now you may have seen our new logo and read our tagline Connect. Support. Educate. Better2gether is providing opportunities to connect families experiencing similar challenges caring for a medically complex child.
The resounding feedback we receive is "Thank you for helping us get to know families like ours". Thanks to our supportive network and the generous financial contributions and partnerships of so many Richmond-area businesses, Better2gether is creating a community of families who are able to share their unique challenges and joys together. They now know they are not alone. Better2gether has not accomplished this alone.  Read on to see how YOU are contributing to our success!
Stephanie Becker
Upcoming Events
Join Executive Director Stephanie Becker in the Short Pump Kendra Scott store TODAY from 12-2pm and 20% of your purchase will be donated to Better2gether or shop online using coupon code "GIVEBACK-1DJC" and 20% of your purchase benefits Better2gether on April 30th – May 1st.
Shop in-store  – April 30th from 12-2pm – Mention Better2gether RVA promotion at checkout and 20% of your purchase will be donated to Better2gether
Shop online – April 30th – May 1st – Use code "GIVEBACK-1DJC" in your cart at checkout  at kendrascott.com and 20% of your purchase will be donated to Better2gether
______________________________________________________________________
Better2gether RVA Golf Classic
presented by Call Federal Credit Union
The Better2gether Golf Classic on May 13th at The Golf Club at The Highlands is shaping up to be a not-to-miss event!
Our sponsors are teaming up with Better2gether to bring you a day of great golf, fun on course ways to win and fantastic prizes! Player spots are filling up fast, so gather your golf friends and register to play today!
Thank you to the following Sponsors:

______________________________________________________________________
Champion of the Month: Meet Kaleb
______________________________________________________________________
Likes:  Kaleb loves music (especially playing the piano). He loves smiling and he loves rolling around in his wheelchair! 
Dislikes:  Kaleb does not like to eat or having anything close to his mouth, so it is daily challenge to brush his teeth. 
Therapies received:  Weekly, Kaleb receives physical therapy, occupational therapy, speech therapy and attends the feeding clinic.
______________________________________________________________________
In 2015, Dana and Arkell were so overjoyed to become pregnant after years of miscarriages and a stillborn birth, they posted a pregnancy announcement on YouTube. Their "Buns in the Oven" video went viral with more than 13 million views.
Only weeks later, their joy soon turned to worry and fear. Dana was hospitalized in critical condition and had to deliver their baby at less than 23 weeks. Kaleb, first known as "Baby Buns," was born at only 13 ounces and was given less than a 1% chance of survival.
"T
here were many trials and tribulations," Dana explains. "Kaleb had four major surgeries, including heart surgery. He suffered a stroke, had a brain bleed, and has a tracheostomy and a feeding tube."
Dana and Arkell, along with their older son, Keelyn, watched, waited and prayed as young Kaleb spent 356 days in the Neonatal Intensive Care Unit. "His ride home was in style," shares Dana. "He rode home in a stretched limousine!"
Today, Kaleb's smile lights up a room. "Kaleb is nonverbal, but he shares a smile to everyone he encounters," says Dana.
Kaleb is very close with his 19-year-old brother, Keelyn. "He has the biggest smile whenever Keelyn is around," shares Dana. "Keelyn is now a freshman at Christopher Newport University, but with every weekend visit, Kaleb looks forward to the roughhouse play and listening to his history-buff older brother read pages out loud from his thousand-page history books!"
A big fan of all things related to music, Kaleb especially enjoys playing the piano. He attends online music therapy sessions provided by Better2gether, and always looks forward to them.
Kaleb has grown so much since those first frightening months in the hospital. "Thankfully since being released from the NICU almost 5 years ago, Kaleb has never had to return to the hospital for an overnight stay," Dana shares. "Kaleb required ventilator support until recently, but still requires oxygen support. Prayerfully by the end of the summer, we will be able to have his trach removed."
"Kaleb's smile is so infectious and we are all learning from him," says Dana. "No matter what he's facing or what he's going through, whatever challenges he may have, it's always better with a smile."
______________________________________________________________________
Community Partners
The Tuckahoe Woman's Club grants the Dover Award to a nonprofit that is creating change in the community and making strides to improve the lives of people in RVA.
This year Better2gether was one of the recipients of this award! We are grateful for the opportunity to partner with The Tuckahoe Woman's Club and appreciate all they do to support organizations in RVA that are working to address needs and meet challenges facing our community. A special thank you to Judy Turbeville for her ongoing support of Better2gether and for nominating us for the award. We appreciate you and the many ways you look for opportunities to support Better2gether! We are better because of you!
______________________________________________________________________
RBI Services Partnership
We've talked about Better2gether's desire to partner with organizations in our community looking to build community outreach into the fabric of their business and make a meaningful impact.
We are excited to be aligned with RBI Services in 2021 as an important community partner. Their desire to bring awareness and change to families of children with medical complexity and their support of our mission will be an instrumental tool for our success. You can play a part in this by participating in their Give Back Program. Watch the video to learn more!
Visit https://rbisvcs.com for more information.
______________________________________________________________________
Volunteer Spotlight
From volunteering to serve on our Board of Directors, assisting with our family events, designing our newsletter to mentoring our children, we are beyond grateful for our Better2gether volunteers.  The list of goes on and on as to the impact our volunteers have on our organization.  They generously contribute their time, commitment and talents to make us better as well as the lives of our families better!
________________________________________________________________________________________________
Amazon Smile
An easy way to support Better2gether RVA is to shop through Amazon Smile and select Better2gether RVA as your charity. AmazonSmile is a simple way for you to support your favorite charitable organization every time you shop, at no cost to you. Sign in to smile.amazon.com on your desktop or mobile phone browser. Go to Your Account and select the Charity. Better2gether RVA will be listed as an option. As a result of you shopping through Amazon Smile, Amazon will donate a to Better2gether for every purchase you make!
________________________________________________________________________________________________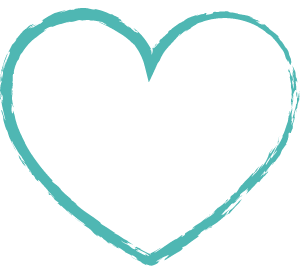 There are thousands of families in RVA caring for a child with a medically complex illness who have no non-medical support. Please consider donating today so Better2gether RVA can meet the needs of these deserving families and children.
_____________________________________
About Better2gether RVA
While support services abound in Richmond for families of children fighting well-known illnesses like cancer and juvenile diabetes, currently nothing exists for families of children battling more rare and complex illnesses.  Better2gether RVA, is dedicated to the belief that all families of children battling illness — regardless of their diagnosis — deserve access to resources and support services. Since 2017, the organization has provided mentorship, counsel and recreational programming for families of children diagnosed with complex medical illnesses, plus valuable resources for treatment and its associated costs. Learn more at www.better2getherrva.org.